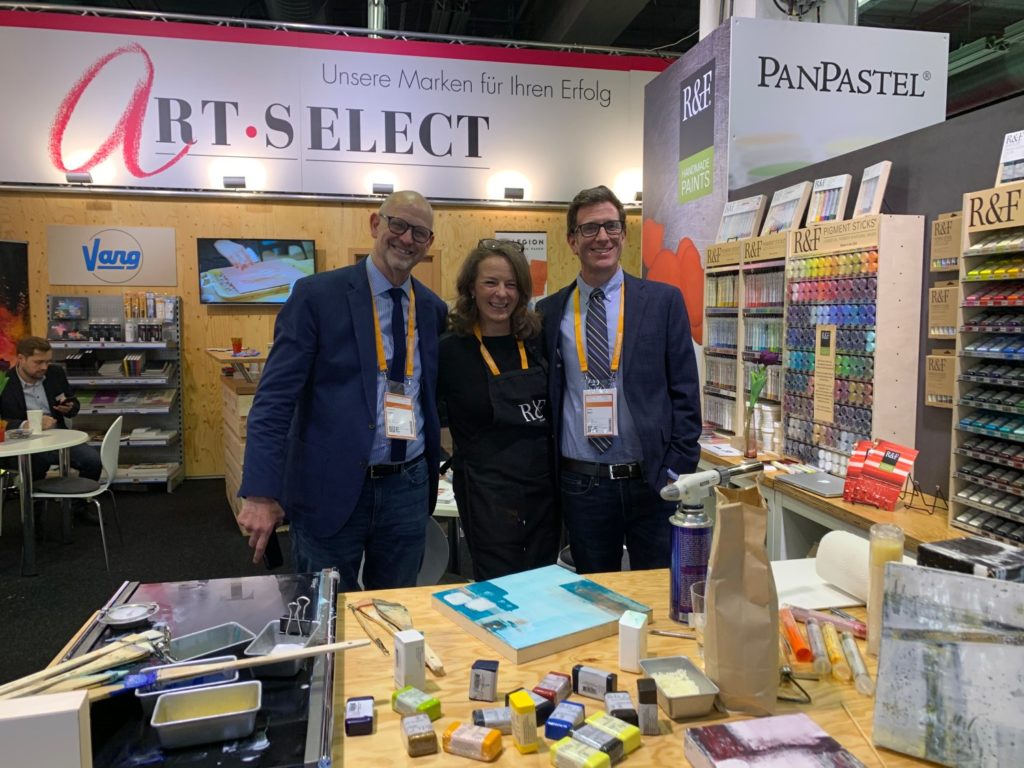 Back from two very exciting days at the Creative World in Frankfurt, one of the most important fairs for art supplies. R&F Handmade Paints from Kingston, NY, presented their Encaustic Colors and Pigment Sticks. I really enjoyed doing the Encaustic demos all day long in their booth.
It was wonderful having art suppliers from around the world wanting to learn more about the dammar based Encaustic technique. We spoke to people from Finnland, Denmark, Sweden, Germany, Switzerland, the UK, Kuwait, Italy, Greece, Belgium, the Netherlands, Poland, Slowakia and Russia just to name a few.
My head is still turning from all these impressions. Thank you R&F Handmade Paints for having me.
I had a blast.